Log in to Lernportal Informatik
Log in using your account on: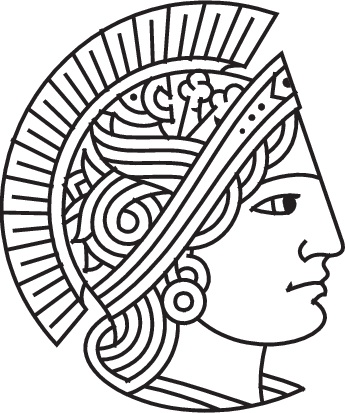 Is this your first time here?
Die Login-Box oben ist nicht für Konten mit TU-ID geeignet.
Bitte klicken Sie oben auf die graue Box unterhalb von "Zum Login mit TU-ID:", um zum Single Sign-On der TU Darmstadt zu gelangen - oder setzen Sie sich gleich ein Bookmark auf die Weiterleitungsseite.
Falls das Login nach Anmeldung am SSO scheitert, kontaktieren Sie bitte den Admin (moodle@rbg.informatik...) mit Angabe Ihrer TU-ID. 
Falls nach dem Login nicht oben rechts der Name zu sehen ist, bitte das Profil öffnen und die fehlenden Daten eintragen: Vorname, Nachname, E-Mail-Adresse, Stadt, Matrikelnummer - als ID-Nummer unter "Optionale Einträge" - und Studiengang (unter "Other fields").
Bitte achten Sie ebenso nach dem ersten Login darauf, die Eingabemaske auszufüllen. Es sind mindestens Vor- und Nachname, Mailadresse, Stadt sowie Matrikelnummer (bei "ID-Nummer" unter "Optionale Einträge") sowie Studiengang (unter
"Other fields") einzutragen. Falls Sie dies nicht tun, wird der anonyme Account nach kurzer Zeit vom Admin gesperrt und kann nur unter Angabe der TU-ID wieder entsperrt werden; senden Sie dazu eine Mail über den Link "Kontakt per E-Mail"
am Ende der Seite.
---
English translation
Do not use the login box above for accounts using the TU-ID!
Please either click on the grey box below "Log in using your account on:" to get to the Single Sign-On of the TU Darmstadt - or directly set a bookmark to the SSO forwarding page.
If you do not see your name at the top right after logging in, please open your profile and fill out the missing information, at least First name, Surname, Email address, student ID - the latter is found by opening "Optional" as "ID number".
The same applies for your first login: please fill in the data mask by providing at least First name, Surname, Email address and student ID (as "ID number" when you open the area "Optional"). If your profile does not contain this data, it is essentially "anonymous" and will be locked after a short time by the administrator. To unlock it, send an email to the administration via the "Kontakt per Email" link at the bottom of the screen, and make sure to mention your TU-ID.
Some courses may allow guest access